About The Law Office of Benjamin D. Beckworth
Competent, Committed, Compassionate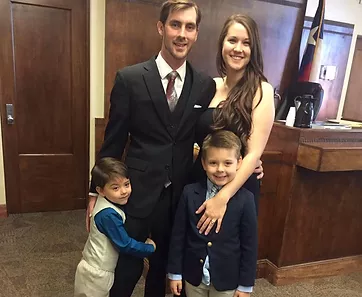 Family & Criminal Law Expert
A native Texan, Ben grew up in Washington County and graduated from Brenham Christian Academy, now Citadel Christian School. He later graduated law school at Texas Tech University with the hopes of serving the people of his hometown and surrounding communities.
After passing the bar exam in 2017, Ben established his firm and got to work helping families. Seeing how defendants are often mistreated by the system and by their lawyers drives Ben's passion for justice and ensuring that his clients are treated fairly in their legal situation, regardless of their mistakes, lifestyle, or choices.
The Law Office of Benjamin D. Beckworth is based in Brenham, TX and services Washington County, Waller County, Austin County, and the surrounding areas.
Contact Our Firm Today & Schedule a Consultation
For a compassionate ally in hard times, Benjamin D. Beckworth is here for you.